Have you ever found yourself in an unexpected situation where you had to fly with a medical condition? Whether you're injured, or simply need to get somewhere quickly, flying can seem like a daunting task. Well, fret not! In this blog, we'll offer some tips and tricks for safely making your way through the skies while using crutches or any other medical aid. So board the plane and let's get flying!
What to Know Before Flying with Crutches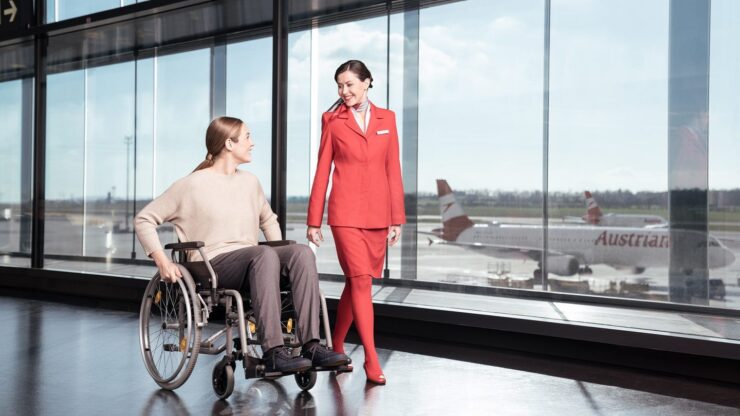 Traveling with crutches can be intimidating, but with preparation and the right plan of action, you can make your flight experience much smoother. Before jumping on the plane, it's important to research ahead of time to learn about your airline's rules and regulations for those with disabilities. Some companies make exceptions for those traveling with an injury or disability.
Additionally, you may need additional help while navigating both the security line and the boarding process. Many airlines have TSA wheelchair assistance available which can help expedite your travel process. Otherwise, you should call ahead so that pre-boarding assistance can be arranged to help ease you through any additional steps needed when flying whilst injured. Such services can be found at https://usvipservices.com/meet-and-greet/
Boarding and Deboarding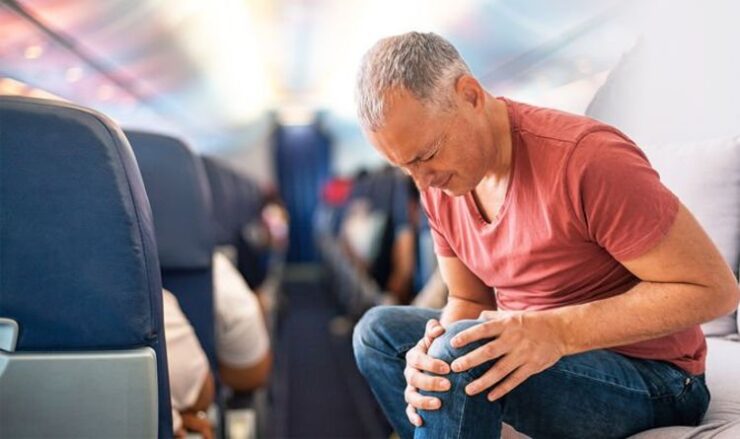 When you are flying with crutches, you will likely need some assistance getting on and off the aircraft. Fortunately, most airlines are prepared to assist travelers with stowing luggage, onboarding, and disembarking. Here are a few tips for having a safe and comfortable flight when using crutches:
First, speak to an airline representative or gate agent before getting in line. Explain your situation and ask to be given priority boarding so you can get settled comfortably on board the aircraft.
Bring a travel companion or request an airline employee escort to help you board the aircraft and store your luggage once you reach your seat.
Ask the crew if there are any available aisle seats that provide more room for maneuvering with crutches while getting on/off the plane.
Take any necessary medicines before boarding the plane so that they begin working during the flight in case of pain or discomfort caused by being immobile for several hours.
Be sure to keep your crutches within easy reach at all times during the flight so they are available when it is time to disembark from the aircraft.
Once at your destination airport, request wheelchair assistance or have someone meet you at the arrival gate ready to assist you with collecting bags and navigating through connecting flights or public transportation options back home.
Comfortably Sitting in an Airplane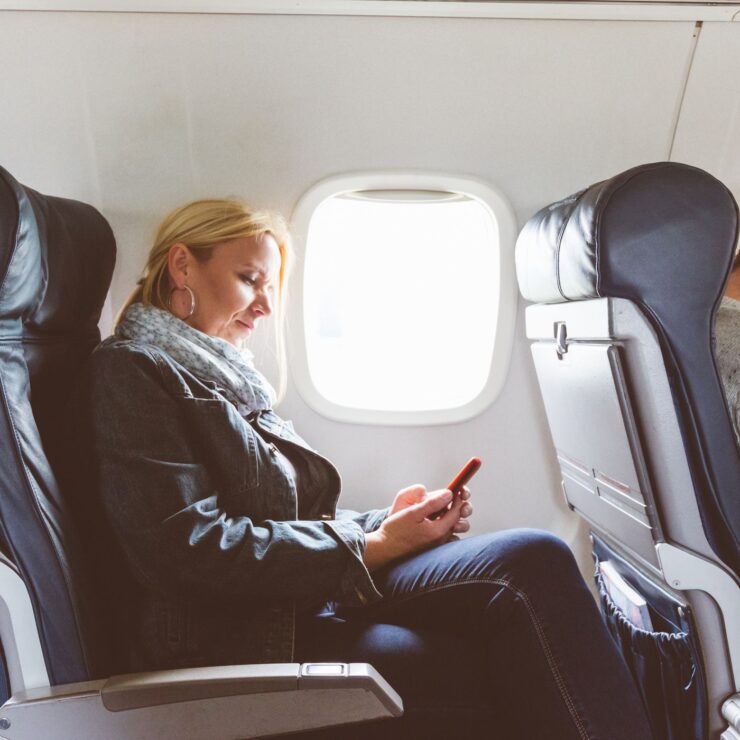 If you need to travel by air while using crutches, there are several tips you can follow to make your flight more comfortable and stress-free. Here are some suggestions that can help:
Be sure to arrive early and let the personnel at the security check know about your injury so they can help you through the process.
Check with the airline if it's possible for them to provide extra assistance such as a wheelchair or prioritizing boarding.
Let your seatmate know that you may need a little extra room throughout the flight due to the space needed for your crutches.
Pack a small pillow and blanket to use for added comfort during takeoff and landing, as well as during any turbulence.
Stow your crutches in the overhead bin before taking your seat—this will leave more legroom in front of you or allow room for another person sitting in an aisle seat.
If there is a medical kit on board, ask if they have supplies such as bandages that may come in handy while traveling with crutches.
Conclusion
In conclusion, it is important to remember that even with the best of intentions, flying can be extremely challenging when you are using crutches. Follow these tips to make your flight as smooth as possible. Be sure to arrive at the airport well-prepared and know what your rights and responsibilities are if you need assistance while boarding or during your flight.